Discover a New Level of Health and Happiness
At Clarington Physiotherapy Health and Wellness Centre, we'll help you move and function pain-free so you can thrive and achieve your health goals.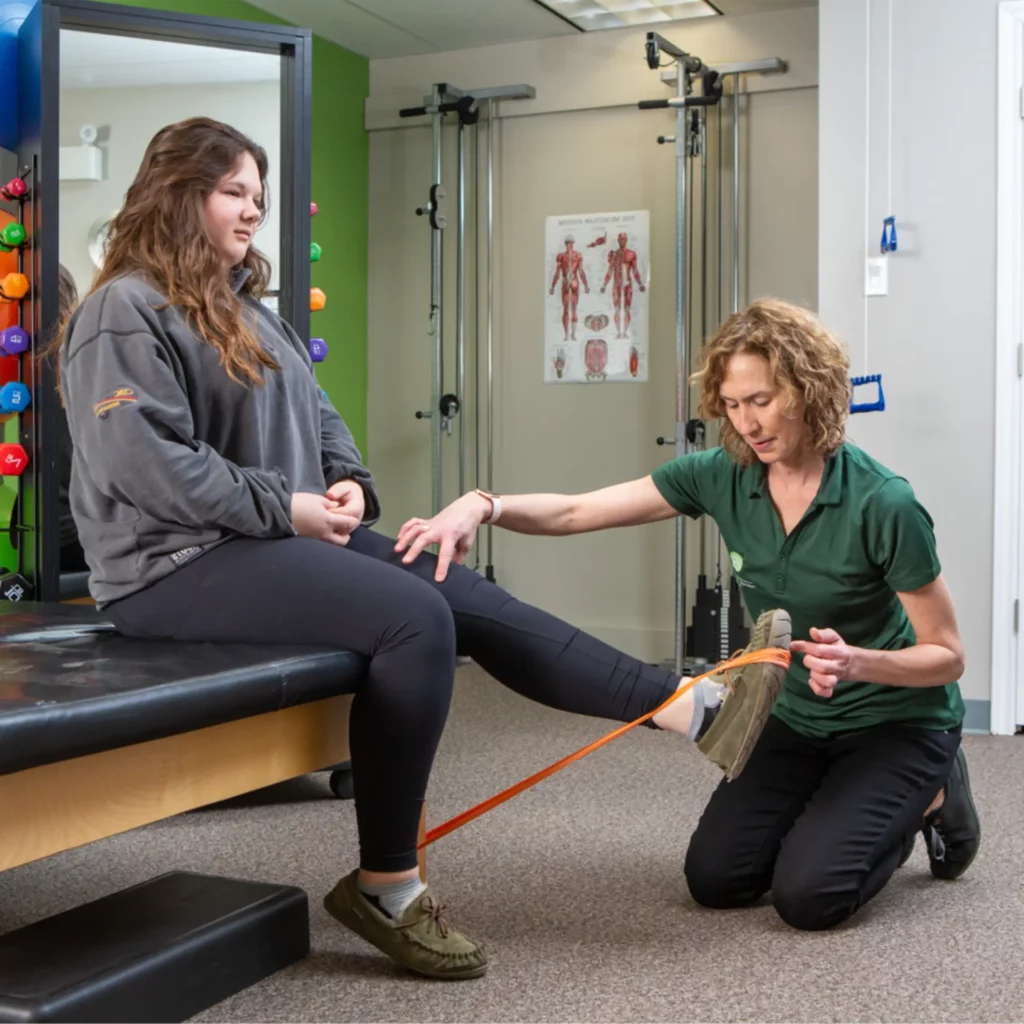 Overcome Pain and Get Back to Living Life
Don't let pain and discomfort keep you from living your best life.
Unlock Your Body's Potential with Your Own Customized Treatment Plan
individualized care
Symptom resolution and pain relief through evidence-based treatments and individualized care plans.
Long Term Success
Prevention education and home exercises to ensure long-term success and prevent future issues.
Multidisciplinary
Get access to specialized care such as pelvic floor physio and vestibular rehab, to address unique concerns.
Affordable Care
Competitive pricing and direct billing to insurance companies for your convenience.
Exceptional Service
Friendly and knowledgeable administrative staff to make your experience stress-free.
Your Health Partner
Experience a caring, welcoming, and supportive environment that treats you like family.
Trust Our Experts to Guide You to Better Health
We understand the frustration that comes with living in pain or discomfort. That's why we are dedicated to providing the highest quality care and expertise to help you achieve your goals and live pain-free. Our team of highly-skilled and certified professionals is here to support you every step of the way, with individualized treatment plans tailored to your specific needs. We combine cutting-edge treatments with a caring and welcoming environment to ensure that your experience is stress-free and successful.
Don't let pain hold you back any longer. Call us today at (905) 240-9355 or book an appointment online to take the first step towards living your best life.
Real Stories of Successful client Outcomes
See what our clients have to say about their experience with Clarington Physiotherapy Health & Wellness Centre.
111 reviews on
I highly recommend this clinic! Physio folks are top notch and I got one of the best massages of my life here. The administration staff is super friendly and helpful! They're a wonderful addition to our community. Edited to add: I have been coming to this clinic for a couple of years now and I wanted to update my review with more details. Dr. Kim (chiropractor): I cannot rave enough about Dr. Kim! The care she provides to her patients is top-notch! She not only makes sure you leave her office feeling like a million dollars she makes sure you leave with tools/exercises to make sure you can maintain that feeling. She truly takes the time to understand where you are feeling discomfort or need help and makes sure you know what she is doing and why. She is also so collaborative! She recommends other services when needed and works with them to ensure you are getting the solution you need to feel your best. I absolutely adore her! Tanika (RMT): She has magic hands! (and elbows) She is professional, caring, and sweet as punch! After a session with her, I walk out relaxed, and all my aches and pains are gone. Janelle (Physio): Janelle is a miracle worker. And her client care is next level. She is so knowledgeable, patient, kind and respectful.
Went to see Dr Kim after having some hip, elbow and neck pain. She was able to help locate the issues of concern, provide exercises and give advice on workouts to help counter and speed up the healing process. She is very good at explaining, demonstrating and making you feel comfortable. Would recommend her services to anyone.
Tyrell Hudlin-Letz
2023-03-22
I have seen Doctor Kim as my chiropractor for the last two and a half years. I had severe pain in my hips, back and shoulders. I was having a hard time simply walking for about 6 months. After starting treatments with Kim, I have never felt better. I recommend her to everyone who has questions about chiropractic work or to anyone looking for a chiropractor. She actually listens to what you're saying to fully understand the problem to help you reach you goals in comfort or rehabilitation. I can only say good things about her quality of work and personality. I recommended her as the best chiropractor in Durham region. She is very in-depth and thorough. She will take the time to explain and help you understand why and how your body is responding to and from the adjustments. She does not make you feel uncomfortable in any means. I have seen multiple chiropractors and never felt like I was getting better until Kim started treating me. I have run out of benefits and have spent my own out of pocket money for the treatments and do not regret it. She is awesome!
Kim is very thorough and has fixed my back on more than one occasion. Best chiropractor I've experienced and I've been to many.
Use to have a lot of lower back pain and shoulder pain. Pain is been gone since I've seen Kim! I would recommend Kim's practice to anyone!
Front desk person is lovely….so friendly. Great place…wide variety of modalities available. Everyone is knowledgeable and helpful.
Highly recommend this place. Professional, kind, caring and very very friendly staff. Brody physiotherapist knows his stuff.
My physiotherapist is Janelle. She certainly knows her profession. She physically rehabilitated my knee replacements and now she has been helping me with a wrist injury. The centre has everything and all the staff for your needs. Thanks
Excellent location, and the RMT Kevin is incredible. Knowledgeable, accurate and effective. I have been a patient/client with Monica since my skiing injury. They have completed miracle work on me. Thank you for everything.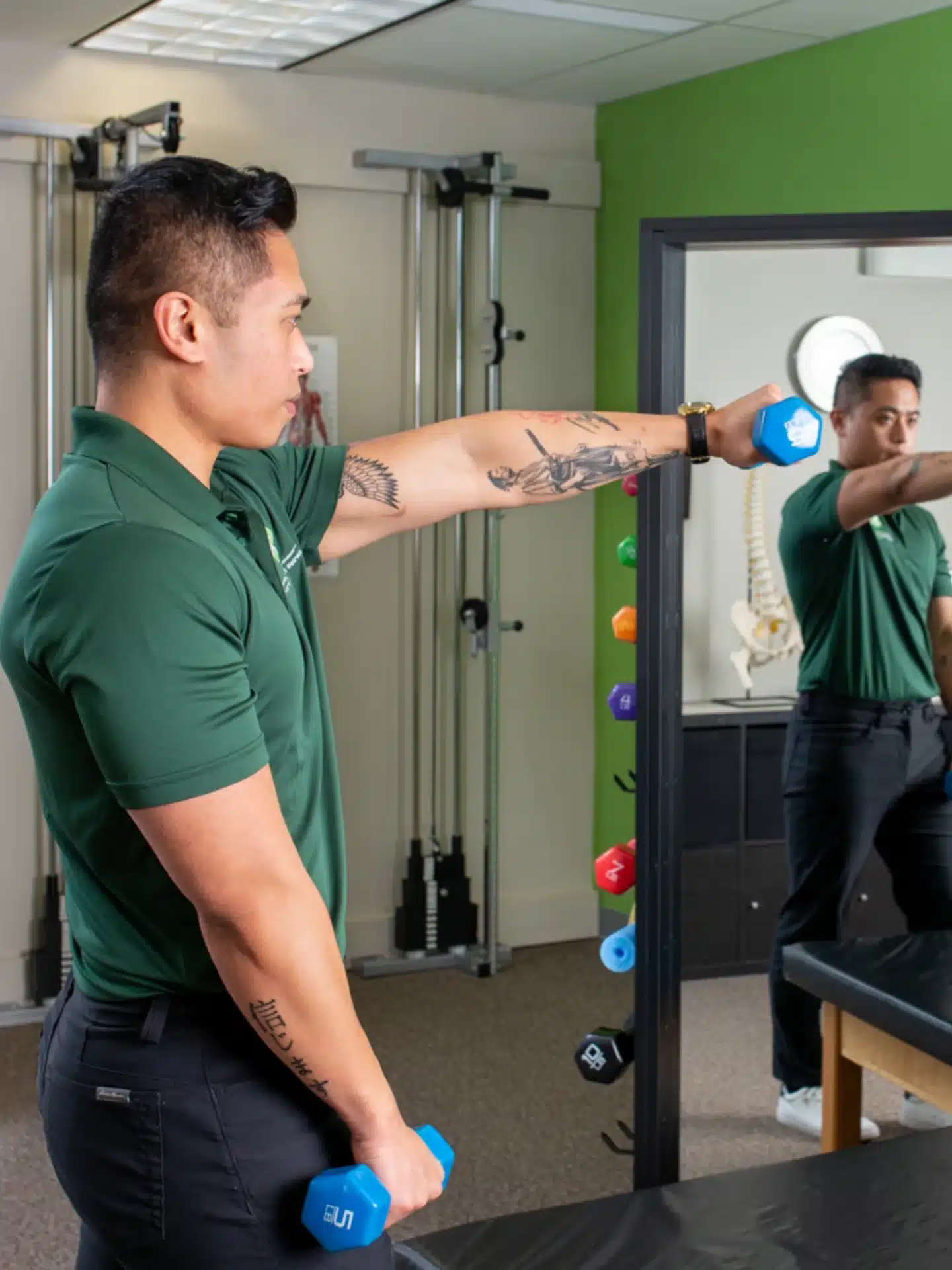 Your Path to Optimal Health and Wellness
Contact us to book an appointment
Whether you call us at (905) 240-9355 or book online, our friendly administrative staff will help you schedule your appointment at a time that's convenient for you.
Assessment and Treatment
During your assessment, our practitioners will develop a personalized plan of care and provide treatment to help you achieve your goals.
Achieve Your Goals
Our goal is to help you achieve your goals and live pain-free. We'll provide you with the tools you need to prevent symptoms from returning and ensure your success.
Meet Our Caring and Experienced Team
Our dedicated professionals are committed to providing you with the highest level of care and personalized attention.
We can help you with a variety of conditions and concerns
At Clarington Physiotherapy Health and Wellness Centre, our goal is to help you achieve a positive state of health and wellness, allowing you to return to full function at home, work, and play.
Direct Billed Insurance Partners
Our direct billing system saves you time and hassle, allowing you to focus on your health and recovery without the added stress of dealing with insurance paperwork.
A Personalized Approach to Your Health and Wellness
At Clarington Physiotherapy Health and Wellness Centre, we understand that every client is unique, with their own set of needs, concerns, and goals. That's why we take a personalized approach to your care, developing individualized treatment plans tailored to your specific needs and requirements.
Our caring and specialized therapists work with you every step of the way to help you achieve your goals and live pain-free. From the moment you walk through our doors, you'll feel like part of our family, with a supportive and welcoming environment that makes your experience stress-free and successful.
Contact us today to book your appointment and start your journey to optimal health and wellness.
Answers to Your Most Common Questions
Reach out if you can't find what you're looking for.
Clarington Physiotherapy Health and Wellness Centre
Open Hours
Monday – Thursday: 7AM-8PM
Friday: 7AM-3PM
Saturday: 9AM-3PM
Sunday: Closed